WooFood allows you to prints automatically your WooCommere Orders. You can also add order meta fields that you want to get printed automatically too.
Set it to print automatically.
Once you have activated the plugin and configured everything , you can open the Automatic Order Printing Software included and open Settings .
Fill all the required details like License Key, Your WooCommerce site URL, an admin and password and on the option Select Printer select the printer you want to use for automatic order printing.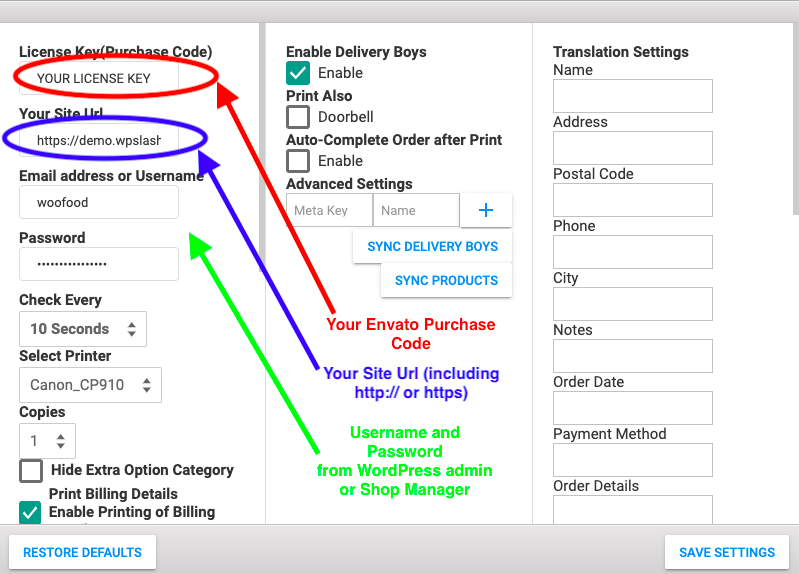 Select Details you want to get Printed
Now you will need to select the information you want to automatically get printed like, Billing Details, Shipping Details , Order Total, Subtotal, Discounts .
You can always select also to hide fields from printing by selecting them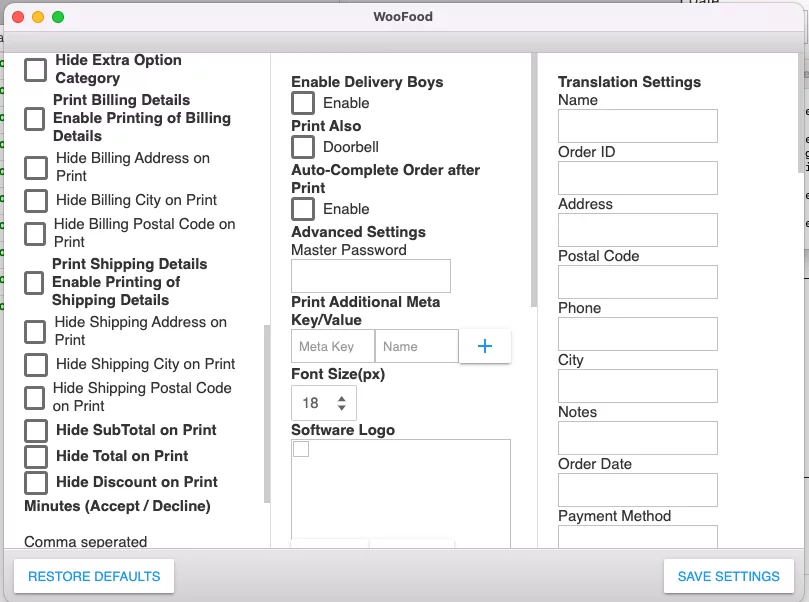 Print Additional Meta Key / Values
On the middle column , like you can see on the above screenshot of Settings you can see an option "Print Additional Meta Key/Value" .
Let's say that we have a meta key "gift_wrap" , where we want to print the value of this key , we will gave to type "gift_wrap" on the Meta Key and on the Name , the name we want this meta value appearing. (ex "Gift Wrap") . After completing Meta Key and Name you can press the "+" button and Save settings.
To be able to use the automatic order printing option on WooCommerce, you will have to use WooFood- Food Ordering Plugin